Construction works begin on RBTA's Shang Xian Fang Development
11/01/2017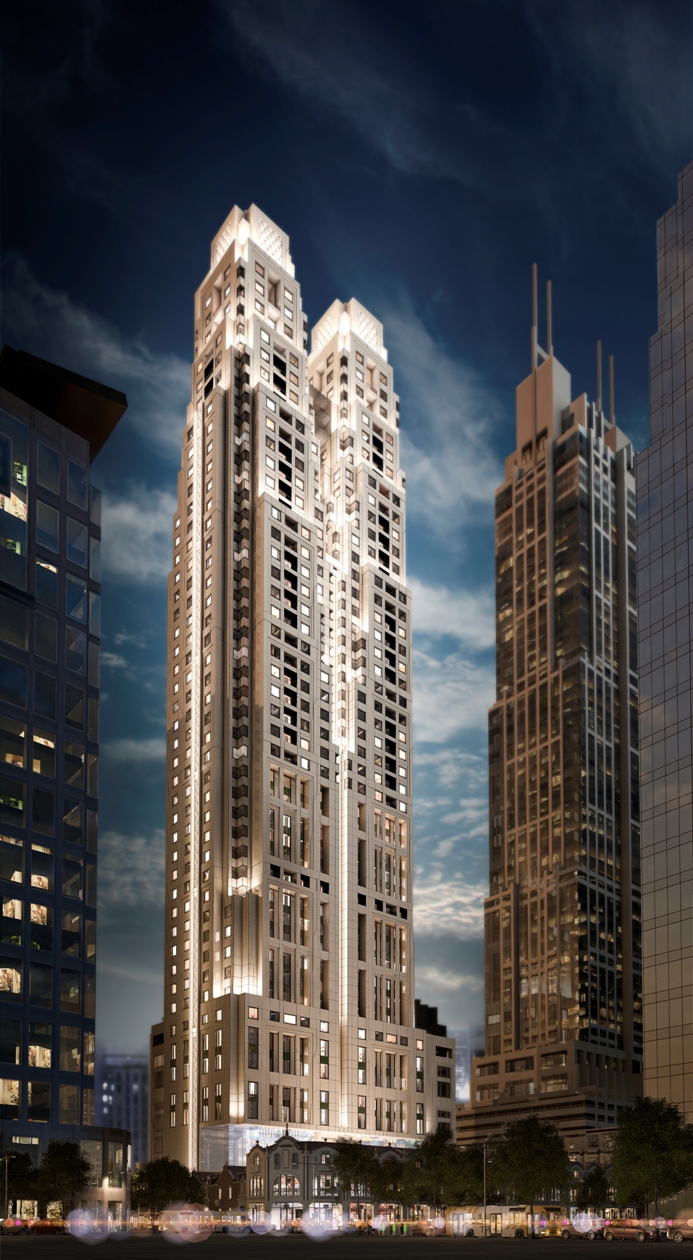 Located in the Shanghai's most prominent financial district, Shangxian Square is today the city's most vibrant neighborhood. As a landmark to the district, Shang Xian Fan development is a great new addition to the area.
With a total site area of 8,800 sqm, the scheme is divided in two parts. To the south of the plot, the development preserves four rows of residential buildings built in 1924 in the former French Concession, which is currently listed as part of the City Government "Old Town Reconstruction Project".  These houses, which play an important role in the city's collective memory, will be carefully restored and re-positioned to house retail space. The program called for a mix-use landmark to be built on the north. Within a GFA of 70,000 sqm above ground, the 47-storey building combines a 6-star hotel and office-apartments; the 30,000 sqm underground provide parking facilities and retail area.
Reflecting Shanghai's cultural heritage, the architectural style of this high-density development combines Western and Chinese elements.