The new building "Signature III" is expected to be completed in spring 2017
21/10/2016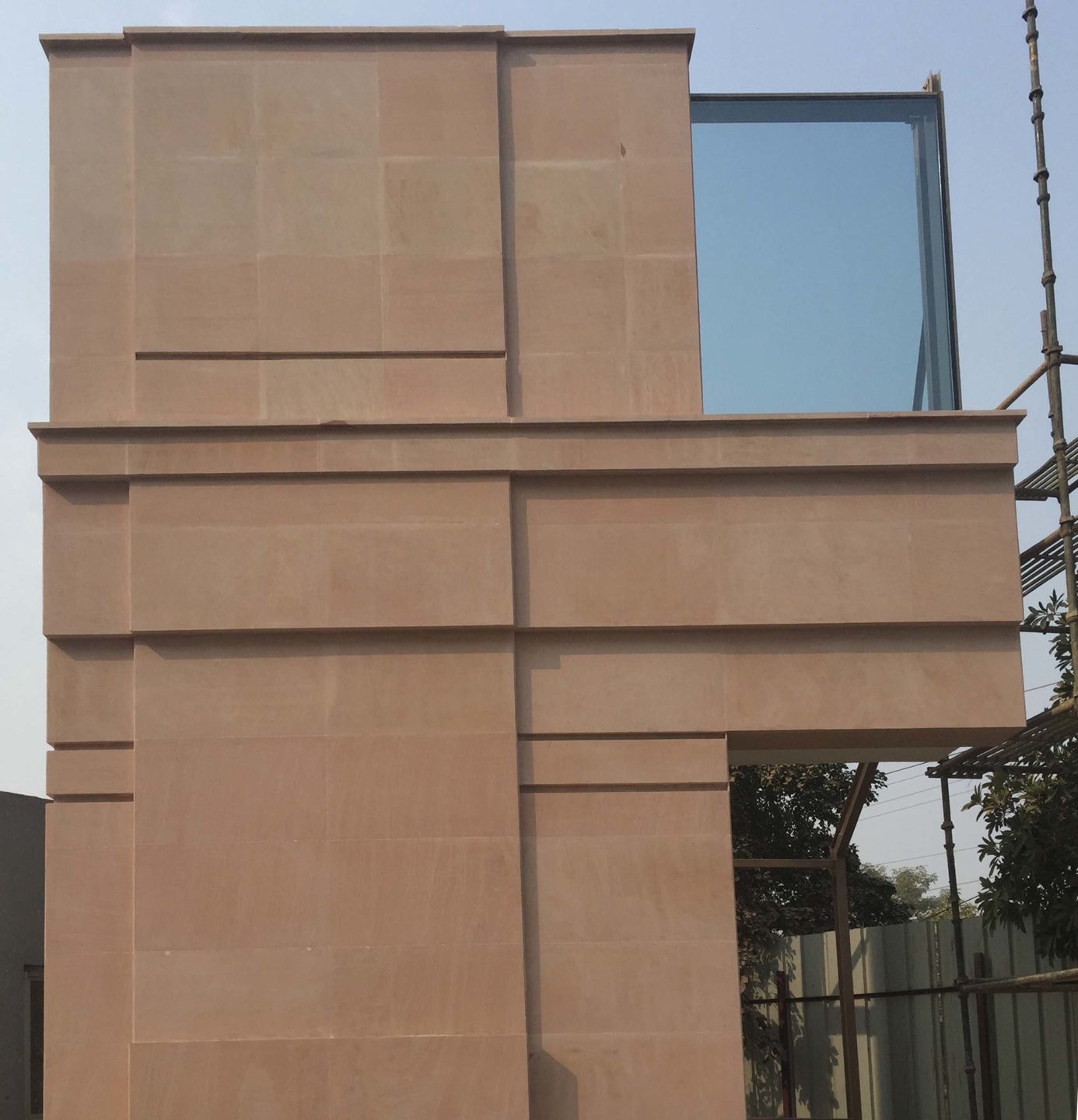 Signature III is an iconic silhouette that emerges as the central piece of Unitech´s Signature compound in Gurgaon, India. This sober, balanced landmark, placed behind their Signature II building, aspires to become a place of destination.
The scheme consists of two 12-floor towers connected by a two-floor podium. This twin tower typology acts as the urban gate to this prominent site. Tower A is accessible from 24 M, a wide sector road connecting National Highway 8, while Tower B can be directly accessed from National Highway 8.
Signature III provides 43,000 sqm of high quality office space. Floor plates are column- free to guarantee rational open plan configurations for maximum long-term flexibility and a comfortable office environment.
The ground floor lobby was designed with classical-modern architectural vocabulary. This nine meter height space was wrapped inside like a grand temple that conciliates elements of the East and the West.
The lobby is made of white marble, warm woods, abundant vegetation and water pools. Elegant furniture and lighting designed by RBTA enhance the play of lights and shadows and the changes in scale. The ground floor incorporates a restaurant branded by D-Lounge.
The core is one of the key structural parts of the building. It incorporates the latest mechanical technology, providing optimum use of vertical shafts and maximising elevator speed.
Accessible from a central staircase that turns into a jewel of glass and steel, the roof terrace on the first floor can be leased independently for events or meetings.
The top roof terrace includes mechanical rooms that serve the entire property and allows for helicopter evacuation.
The landscape is one of the key components of the project. The design takes after the best Indian estate gardens, with a subtle mix of hard-surfaces and vegetation, an elegant combination of gray stones, soft planes and smooth cut-outs and benches, shadow gardens and water features.