Thirty-three years after the construction of his landmark project Les Espaces d'Abraxas Ricardo Bofill re-visits Noisy-le-Grand
30/06/2016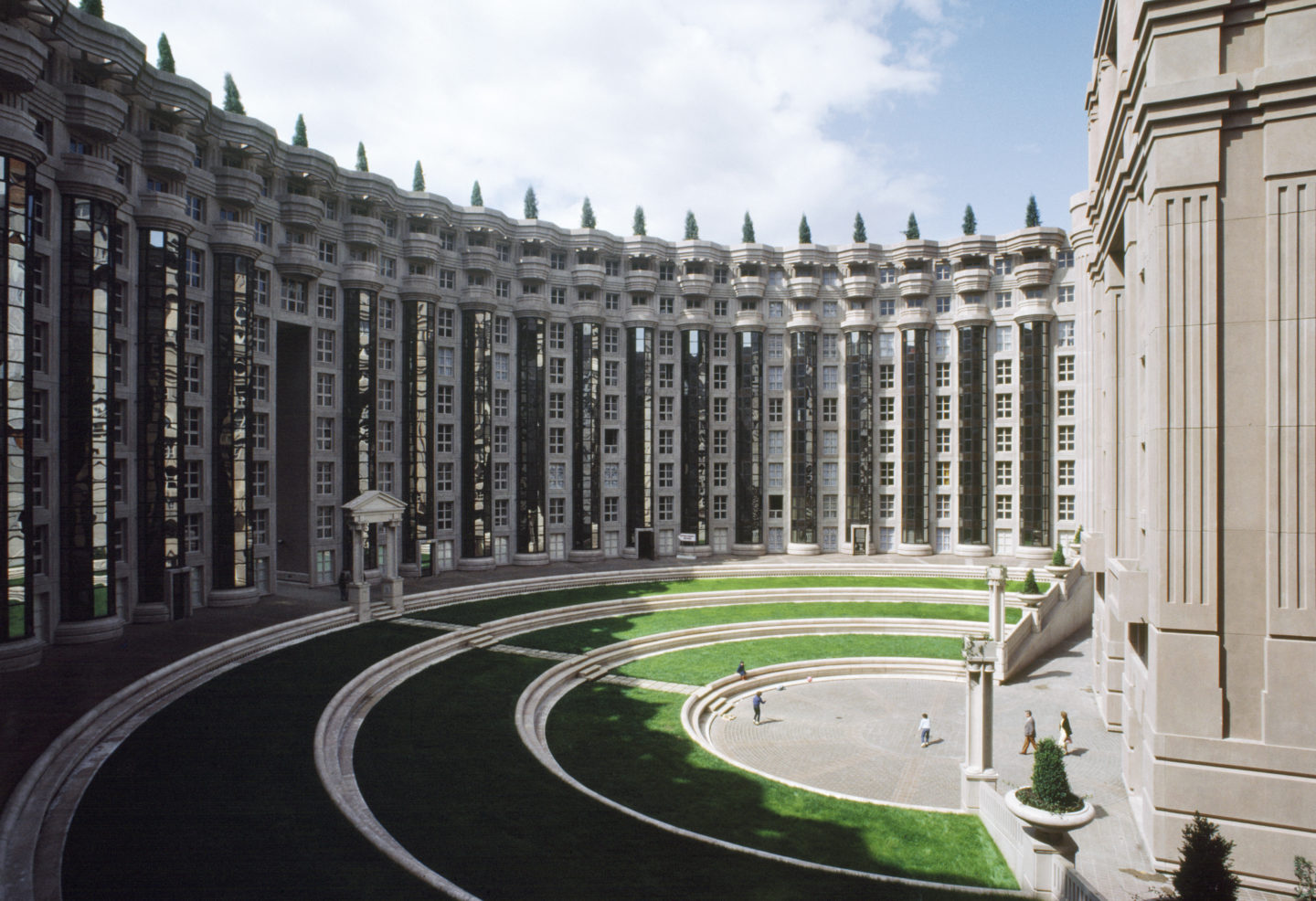 On May 17 Mayor Brigitte Marsigny and Ricardo Bofill hosted a conference-debate about the future of Les Espaces d'Abraxas attended by Municipality officials, resident representatives, and affordable housing agencies.
Bofill had previously visited the district to know first-hand what is the current situation of the residential complex, consisting of "Le Palacio", "Le Théâtre" and "L'Arc", inhabited monuments of the new Ville Nouvelle of Marne-la Vallée, which still stands as a symbol of Noisy-le-Grand.
Encouraged by the persistent vindications of neighborhood associations, the City of Noisy-le-Grand has finally decided to refurbish Les Espaces d'Abraxas with the help of Ricardo Bofill.